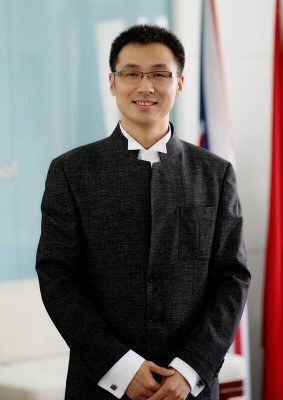 Prof.Chuihui Huo
Asia-Australia Business College of Liaoning University
Research Area:Strategic Management; Innovation Management; Marketing
Speech Title: Scientific Risk Performance Analysis and Development of Disaster Management Framework influencing COVID-19: A Case Study of Developing Asian Countries
Abstract: Disaster is a state of serious disruptions in the functionality of any society or county. Disasters pose serious economic or environmental impacts that surpass the capacity of the affected country or society to compete with the use of their assets. Recently, Pakistan significantly prone to health disasters due to COVID-19 among developing South Asian countries. The long-term impact of health disasters and other natural hazards put additional pressure mostly on the government's economic policy. It forces the government to follow a constructive approach like a disaster relief-based approach rather than a conventional mitigation management formation to reduce the impact of disaster risk. This study elaborates on the main issues associated with disaster preparedness as well as recovery of the economy and businesses of the country. For Scientific risk performance analysis, open-source data from the National Institute of Disaster Management (NDMA) has been utilized to study the current situation of COVID-19 in Pakistan. Results show Pakistan has been facing a highly vulnerable situation as more than three hundred and fifty thousand confirmed cases have been reported. Poor health and technical management facilities have been exposed against COVID-19 as Pakistan has a low heath budget because of its declining GDP growth rate in the world. This research will help in disaster preparedness and the development of a disaster risk management framework while designing strategies to deal with such pandemics in the future.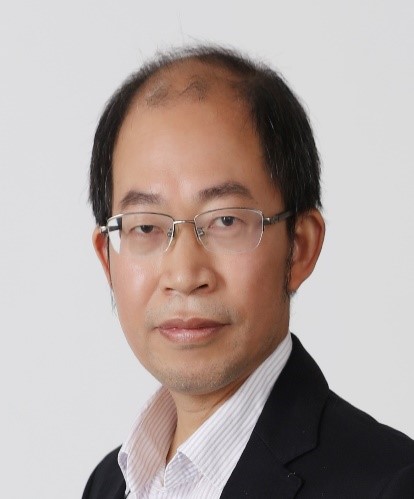 A.Prof.Zhaojun Yang
Southern University of Science and Technology, China
Research area:Financial Engineering

Speech Title:Financing Mode Design with Secured Debt and Security Token Offerings under Asymmetric Information
Abstract: Information asymmetry is universal in financial markets over the world. The 'Originate and Distribute' business mode with information asymmetry in asset securitization is an important factor inducing 2008 financial crisis. To overcome moral hazard resulting from information asymmetry in security design, we address an optimal security design problem based on Security Token Offerings financing mode. We propose an innovative STO security that can sufficiently make the originator keep 'skin in the game'. To test the new STO, we compare it with a well-known secured debt financing. Doing so, we develop a single-period pricing model. We show that our new STO financing mode has considerable advantages over the traditional guarantee in increasing social welfare level.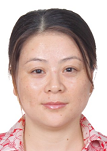 A.Prof.Yan Zhang
Nanjing Audit University, China
Research area:Technological innovation
Speech Title:Responsible or Innovative? -- Research on Behavior of Enterprises Based on Complexity Science
Abstract:"Responsible innovation" is an important leading edge and key focus in the field of innovation research both at home and abroad. Based on the existing theories and practice, this paper explored the internal regularity in the process of it for enterprises effectively. Evolutionary game method is used to analyze the decision-making evolution process of "responsible" and "innovative" objectives in above process. Research suggests that there are totally 4 methods authorities could adopt to better guide the responsible innovation of Chinese enterprises, including establishing a reasonable proportion of investment, introducing an effective reward system, enhancing surplus operating value and giving full play to the synergistic mechanism between government and market.
A.Prof.Vasilii Erokhin
Harbin Engineering University,China
Research area:International trade, globalization, trade integration and liberalization, developing countries, economies in transition
Speech Title:Pursuing Sustainable Development: The Economic Policies Trajectories in the Post-COVID Era
Abstract:In 2015, member countries of the United Nations adopted 17 Sustainable Development Goals (SDGs) as part of the 2030 Agenda for Sustainable Development. The SDGs are a universal call to action to end poverty, protect the planet and improve the lives and prospects of everyone, everywhere. Each goal has specific targets to be achieved over the fifteen years, by 2030. Today, progress is being made in many places, but, overall, action to meet the SDGs is not yet advancing at the speed or scale required. The COVID-19 pandemic has significantly disrupted economic activity in most countries of the world. The scale of the problem was so significant that the world economy was unprepared for it. Restrictive measures taken by the authorities of different countries led to a partial or even complete shutdown of production, a sharp decline in the service sector. These changes will largely determine the specifics of economic and social development in the nearest years. Such global cataclysms usually re-shape long-established trends in sustainability-related efforts of the global community, turning them into irreversible shifts. In my speech, I am going to discuss approaches to the new interpretation of sustainable development concepts in light of the post-pandemic revival of global economic activity, as well as explore possible solutions to the new normal of economic policies in the sphere of sustainable development.